Morning all,
I'm having real issue troubleshooting a OPNsense WireGuard implementation : when both networks are brought up the wg1 instance appears to fail to handshake - or at least that's what it seems like, see below picture. Either way the traffic refuses to flow on any of the individual wg tunnels / instances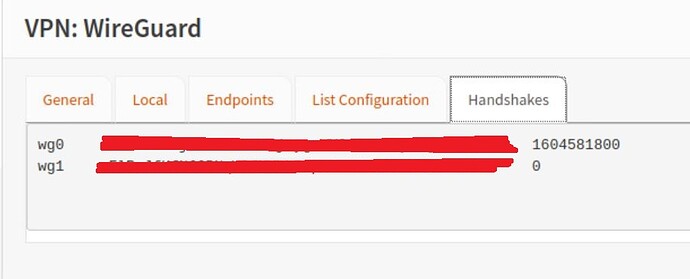 Can anyone tell me what the '0' means on line starting 'wg1'?
I know this changes when I alter the 'Allowed IPs' under one of the Endpoints - but I don't know enough to know 'why' and 'what next'.
Appreciated!